MX at Wakanui 25th Sept. 2011
Atrocious rain the night before, made perfect dirt for racing the next day!!
If you looked outside the night before, you would have thought that racing would have been off, and it was a day for staying at home. But intead the day was perfect and the dirt was fantastic for some good racing. The Ashburton motorcycle club held a great event with a good field of riders who enjoyed a MX which had a flat paddock up on top which dropped into a gully and places a little testing.
Cody Scott was the man to beat in the small MX class. His style and experiance showed why he was at the front of the field.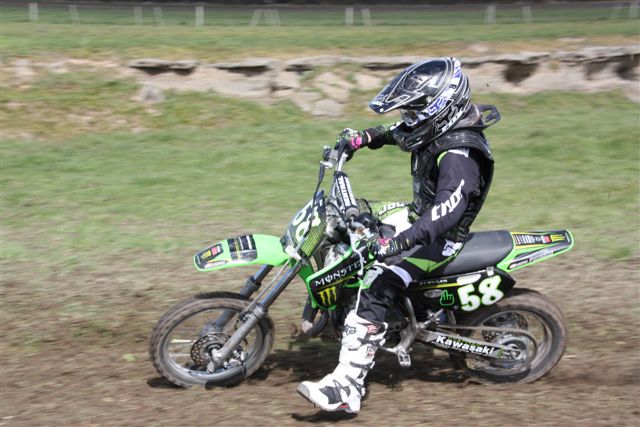 Mitch Stocker on his KX65. His speed is getting better evry time he rides
Daniel McDonald gets some good hieght.
Paul Skinner shouldn't make his DRZ400 go this high !!!!!!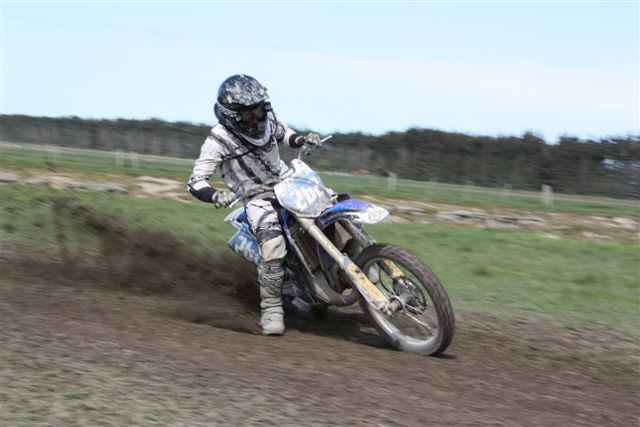 Cullum Stocker performed well on his KX85.